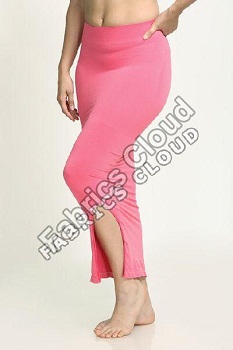 Sarees are the all-time favourite wear for Indians. Be it a party, family puja, or any formal event, we need its different styles and different occasions. People also try to shape it in their way for making the best version of themselves.

Many women make it very interesting by showing off their curves with these best fits. In today's wear, we need to apply the drawstrings for holding the saree. As the consequence, some people look bulkier and fatter.

Hence, saree shapewear must be the best solution to end up this problem.

Definition of Saree Shapewear:

Saree shapewear mainly refers to figure-catching materials to highlight the excellent curves under your saree. Modern shapewear made by Saree Shapewear Manufacturer strategically tighten up the body with toning hips, waist, thighs and then make you look slimmer.
It is also helpful for rear lifting and raising your personality with the sculpted figure.

Why Buy the Saree Shapewear?

End up your pain with tight drawstrings in traditional petticoats. Welcome your new shape with the sculpted look.
You may have seen how uncomfortable it is to be stitched out petticoats in shaped style. It restricts your sitting flexibility and movement in honourable places.

Hence it is the true need for Saree Shapewear Manufacturers in Tamil Nadu where people are seen wearing long sarees, lehengas, and full skirts. So, what are your murmuring in mind?

Where Should You Buy Modern Shapewear?

It is now easy to order online anything. Sometimes, it is out of stock for offline stores or nearby markets. Hence, you may order any silhouettes or saree shapewear on an authentic online website.

Some popular brands are under renowned Saree Shapewear Manufacturers in India. The price is under the range and hence you can purchase it very easily.

Mermaid Zivame Saree Shapewear:

It has controlled technology for designing shapewear with the least compression. These saree wears are available in either flexible fitting or compressed mermaid style.

You will find it in matching colours with plenty of other options.

Clovia Shapewear:

It also presents a seamless drawstring system with premium comfort. It is soft and strong to hold heavy silk or light chiffon sarees.

Polyamide is stretchable for movements with minimum compression and smooth technology. You can match with styles with vibrant colours as well.

There are many targeted brands to choose these kinds of shapewear from retail stores.

How to Find the Best Shapewear?

Always be concerned about your size from Saree Shapewear Manufacturer. It is just speculation that small-sized shapewear is available to transform your shape. Do not get trapped in such myths.

Small and tight-sized shapewear would highlight your hidden fat. Hence, shapewear should not be compromised anymore.
Choose the shapewear in the right colour to favour your sarees. Dark coloured wear is not ideal when you are wearing light sarees.

Now, you may start ordering the right shapewear for your convenience. For other info, you may take the help of your friends and nearby people.